no i can't tell you who the artist is, not until the album is released anyway. i had to sign a confidentiality contract. but i'll get a production credit on it! that'll be great on my resume.
now that all that's said, though...
i got a job offer today.
all the haranguing and schmoozing and resume-peddling i did at the convention finally paid off. skylock studios in nyc called me today and wants me to replace their current engineer, who's moving in a few months. like, not an internship, not an assistant, for some reason they want me to be their engineer. i'm going in to meet them and their board and equipment tonight after interning. i was hoping to get an extended internship offer at my current studio, but shit, this is even better. i'll be making salary. they said i don't even have to finish my degree, but dads pitched a fit when i told them that so i'll still be here next year (just maybe not in the refuge, but that's for other reasons that i'm not mentioning yet). at least i'm almost done so i can have a parttime schedule next semester, commute to work. and i'll be in the city all summer, dads are already looking for a place i can stay for a few months.
they've found a house up here and will be all moved in before semester ends, by the way. nick will be teaching civil rights, and copyright law next semester, and they're looking into letting him teach a few constitutional law courses in the spring so yeah if you have any interest in learning from my dad, there you go. and remember that his last name is not the same as mine. and that these aren't easy-A classes either. he won't go easy on you just 'cause you've partied with him okay.
anyway. i'm really excited. i won't be making a lot of money, not enough to cover living in the city without dads' help anyway, but it's a start, isn't it? it's enough of a start that i'm not so worried about some things anymore.
but i guess we'll leave it at that. there are lots of games afoot that i can't really talk about now.
and just because everyone seems to get so offended when i do this: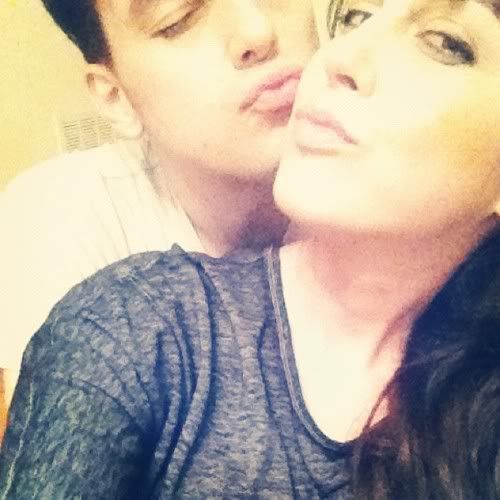 sorry i've been kind of MIA recently. the studio i'm interning at has a high profile artist there right now, so the interns are running ragged and i've been there probably about 60 hours this week. at least i'm getting paid, i guess.